Dr Margaret Kilvington
Independent Social Research, Evaluation & Facilitation
About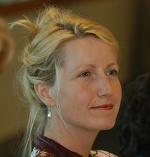 Hi,
Thanks for visiting my page.
I am committed to practices that improve the learning and response capacity of organisations, groups, and communities to the global, national and local environmental challenges they face.
I run my own consultancy providing social research, facilitation and evaluation expertise into environmental management initiatives and research programmes. I also actively support the linkage of biophysical and social science relationships through advice, mentoring and the development of interdisciplinary networks.
Specialist areas of work that I stay up-to-date on include:
Integrating different knowledge within complex decision-making settings
Building capacity for collective learning
Communication & engagement on natural hazard risk
Collaborative governance
Managing the interface between research and practice in environmental management
From an original background in ecology and natural resource management I developed an interest and expertise in collaboration, communication and learning systems. Before starting my independent consultancy I worked for Landcare Research (1997 – 2010). I have a PhD in social learning and environmental management (a copy is hosted online at the site learningforsustainability.net)
I have worked in this area for over 20 years across a range of issues including fresh water,biodiversity, catchment management and natural hazard management. Clients include regional councils, central government agencies and research institutes. I am lucky to work in a number of great teams with people from a range of different disciplines. This interdisciplinary collaboration has led to some unique achievements and our work being recognised – particularly for bridging research and practice.
New! 2020 New Zealand Planning Institute's John Mawson Award of Merit (see news item here)
Lyttelton, Christchurch, New Zealand
Email: Margaret.Kilvington
(at)
gmail.com
Mobile Phone +64 21 0779376